Horse Power for Heroes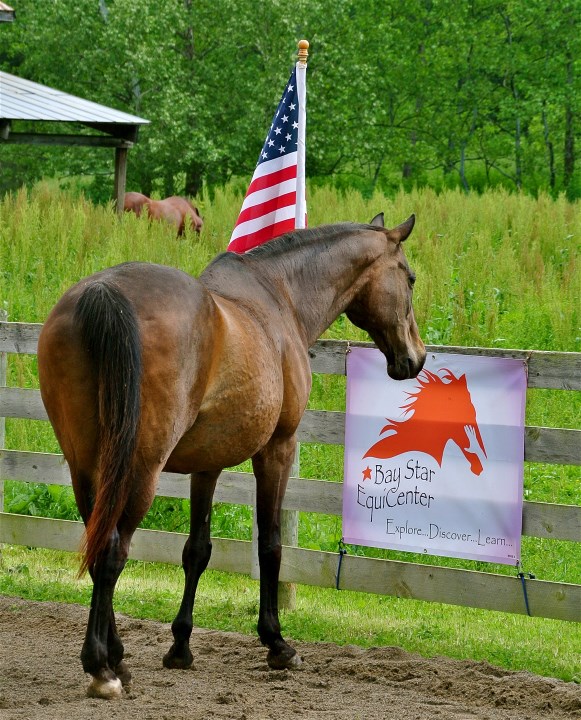 The "Horsepower for Heroes" program utilizes Equine Assisted Learning – a growing trend of treatment and education where horses are teamed with equine professionals working with service members and/or their families.
Sessions focus on individual needs including PTSD, substance abuse, relationship skills or other personal development challenges.
All work is done with boots firmly planted on the ground. This is not about horsemanship or riding.
The BayStar Team will design fun, creative and innovative tasks individually tailored around the group's goals. Participants will then be guided through that task as they observe and interact with horses
Benefits:
Action, not talk – principles of healthy transitions are applied and practiced.

Overcome barriers of care – veterans challenge themselves in activities with horses removing much of the "stigma" associated with traditional "talk therapy" treatment methods. Participation in these activities makes this treatment modality more interesting and appealing, therefore increasing the probability of having a greater impact. Horses respond to nonverbal communication which removes cultural barriers.

Solution-focused – veterans must find their own solutions to proposed exercises through hands-on experience; they learn to rely on themselves and their team members.

Foster resilience – experiential activities re-create frustrations, stressors, and relationship problems. Veterans learn to adapt, improvise, and overcome perceived stressors.

Focus on non-verbal communication – horses confront unhealthy non-verbal messages, providing awareness of how participants communicate which promotes change to healthy communication styles.

Adaptability – veterans must respond to the unpredictability and inability to "control" the horses and discover ways to make the relationship work.
 
Slide Show Presentation of Horsepower for Heroes 6/12/13

 

Slide Show Presentation of Horsepower for Heroes 5/23/13

Slide show presentation of  "Horsepower for Heroes" 5/30/13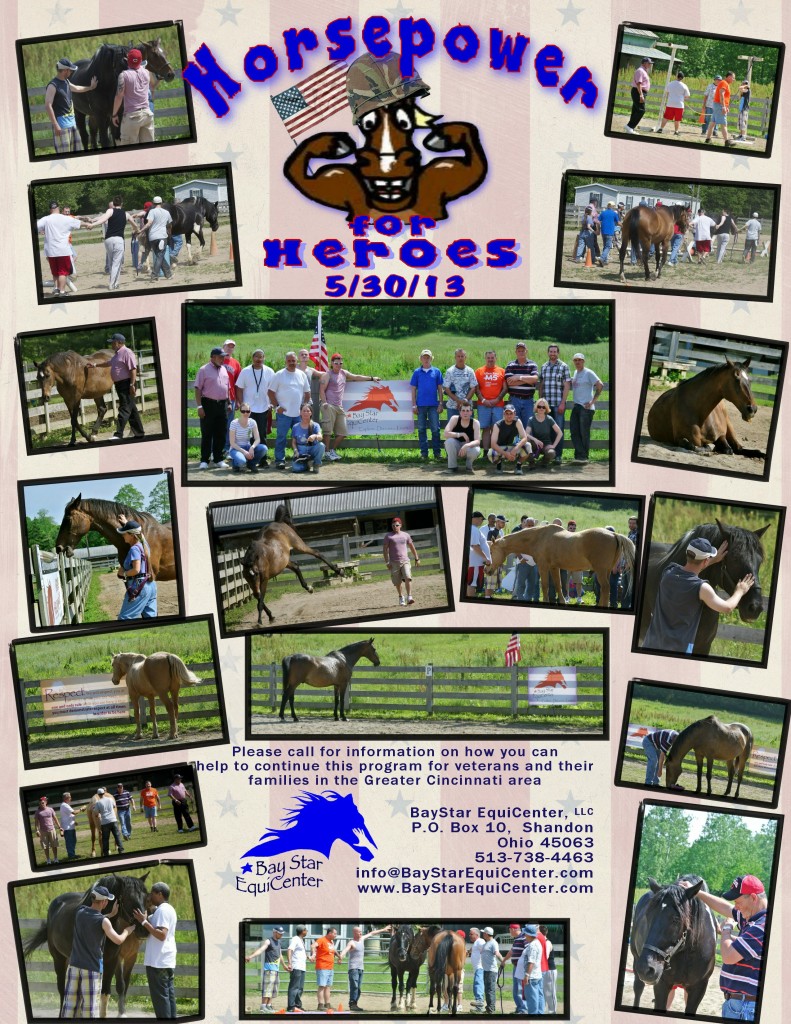 Presentation of Horse Power for Heroes 6/6/13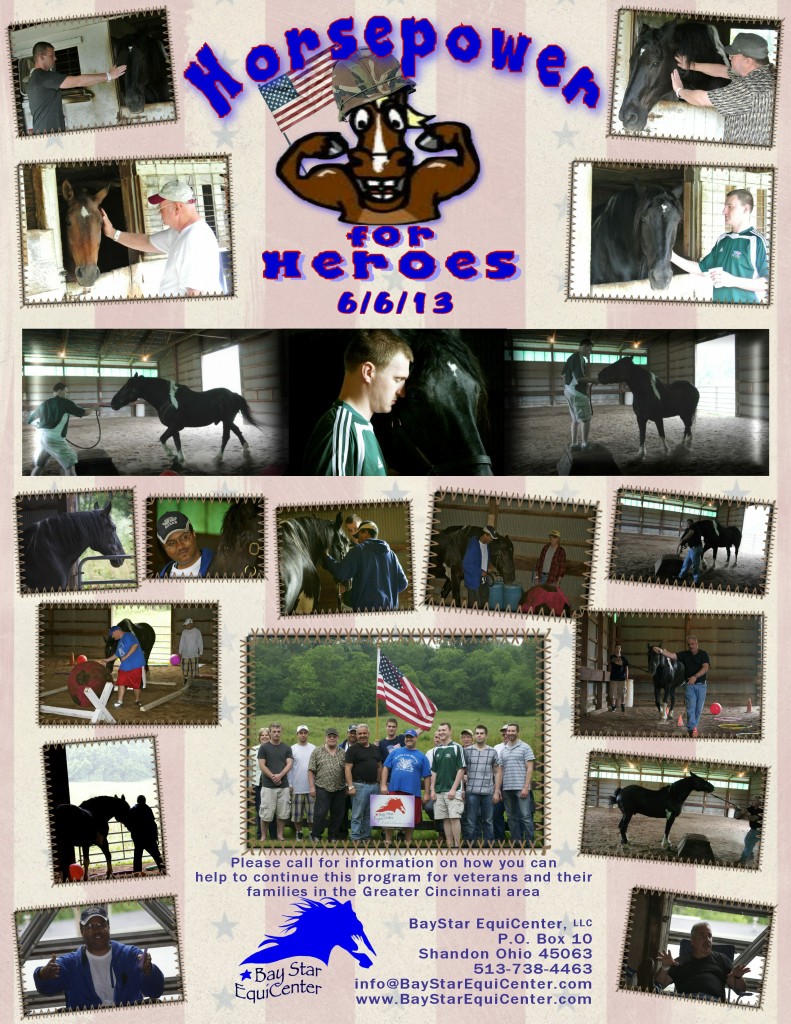 PHOTOS BY: