Staff
Mary Jean VonderBrink 
Equine Specialist 

I have been involved with horses for over 35 years.  Since 1982 I have owned and operated Bay Star Stables, a boarding facility for 16 horses, offering complete care and riding lessons, specializing in dressage.

My involvement with horses over the years has had a huge impact on every aspect of my life and has shown me just how much a horse can inspire everyone.

Through the years I have experienced  many  aspects of the equine world…from competing in Western, English and Dressage to trail riding and camping with my horse.   I have been giving riding lessons in both English and Dressage to both children and adults focusing on the complete care of the horse for over 25 years.

I have held officer positions and have been active numerous organizations such as the Cincinnati Horseman's Club, The Ohio Horsemen's Council, and  co-founded The Dressage Company.  My business partner, Loni Sander and I started and developed the Bay Star Riders Program, offering free horsemanship instructions to at-risk and underprivileged youth.

It is wonderful to see the personal development that happens when connecting with a horse.
Loni Sander
Equine Specialist

Horses have always played an important role in my life, whether it was just dreaming about them and wishing I had one or realizing my dream of owning one.  I have experienced the benefits of horses firsthand and am very excited to have found a way to share this type of learning with others who may not be as horse-crazy as I.

Most of my work experiences have involved social service, volunteering and working in the mental health field through agencies and schools.  I have been exposed to many types of programs and counseling during the course of my career.  My degree is in Psychology although I am an Equine Specialist in our business. I know that self-awareness, reflection and self-discovery are critical to internalizing change thereby providing a catalyst for personal growth.  I know! Who knew horses could do that?

Past experiences include work with hospitalized children and adults, adjudicated youth, rehab centers, homeless shelters, social service agencies and Cincinnati Public Schools/special programs. Volunteer experiences include: Board Member for Diamond Oaks Equestrian Program, Butler County Mounted Deputy Sheriff and other community-based volunteer projects.

Interests of mine include Parelli Natural Horsemanship, dressage, trail riding, traveling to far-away places and new challenges!
 The Horses of BayStar EquiCenter 
   The Gentle Playful Giant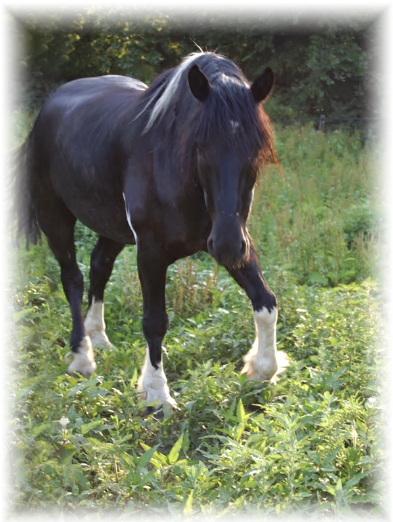 This big boy is a true character.

He has mastered the technique of escaping his stall, climbs on anything that will hold him and loves his big pink ball.

His gentleness is amazing and he loves the interaction he has with people in a session.
 The Sweet & Soulful One   


 This big girl is the queen of the farm.

Her reign is indisputable but gives way to her sweetness and willingness to please.

She's affectionate and lovable and would crawl into your pocket if you would let her.
   The Willful and Energetic One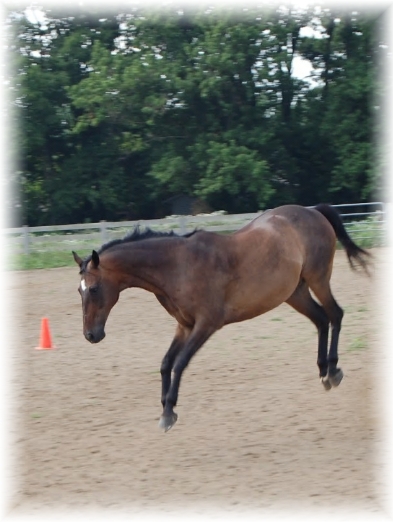 The spring is his step and his attitude of superiority lets everyone know who is boss.

His ability to read people makes for an interesting and informative session.

He knows he's handsome, but doesn't mind hearing it often.
The Small But Mighty Ones
These little guys, despite their size, demand respect from horses and people alike.

Independent, playful and fearless, they have hearts and spirits bigger than their bodies.

They are sure to bring s smile to everyone's face. 

In Memory
He brought smiles and healing to so many for over 30 years

Rest In Peace